Gemini Nonionic Surfactant SM-2BF-9004
Characteristics: SM-BZ-40 can react rapidly with various heavy metal ions (mercury, lead, copper, cadmium, nickel, manganese, zinc, chromium, etc.) in wastewater at room temperature to produce water-insoluble chelate product which with good chemical stability, then to achieve the purpose of...
Product Details
Sample name

Emulsifier SM-2BF-9004

Test project

Standard

Result

Appearance

Colorless viscous liquid

--

Content%

90±2

90.5

Water%

10±2

9.5

Water solubility

Easily dispersed in water

Meet

PH Value (1% water solution)

6.5-7.5

Meet

HLB Value

9-10

9-10

surface tension (0.1%)

mN/m

25-30

26
Contact: zhangming@simochem.com wechat: 008615840619635


winnie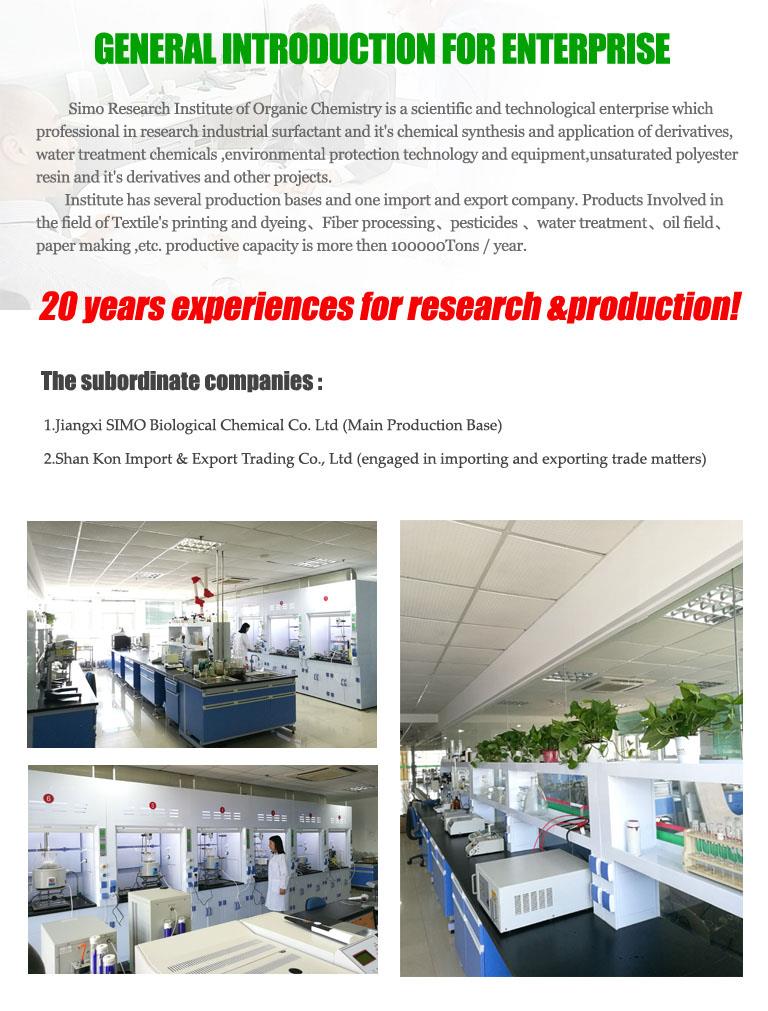 As one of the leading manufacturers and suppliers for gemini nonionic surfactant sm-2bf-9004, we always pay high attention to quality and performance. Offering samples freely, we warmly welcome you to buy our quality products made in China. Don't hesitate to enjoy our low price and excellent service any more.
Hot Tags: gemini nonionic surfactant sm-2bf-9004, China, manufacturers, suppliers, low price, free sample, made in China
Inquiry
Related Products