Asphalt Emulsifier
Corrosion inhibitor SM-KJ-80C Anti corrosion agents SM-KJ-80C Characteristic: 1. Has excellent anti-corrosion effect; 2. Excellent water dispersibility and metal adsorption capacity; 3. Has excellent biodegradability and does not affect the biodegradation of water. Usage method: Dilute this...
Product Details
super slow setting type asphalt emulsifier SM-LLL(cationic)
Name

Asphalt emulsifier SM-LLL(cationic)

Test item

Standard

Test result

Appearance

Creamy white paste or wax

Meet

Chromaticity(Times)

60-100

80

Content(%)

40±2

40.5

Solvent water(%)

60±2

59.5

PH value (1% aqueous solution)

6.5-7.5

7.2

Water solubility

Soluble and no impurities in room temperature water

Meet
whatsapp: 008615840619635
Contact: zhangming@simochem.com
winnie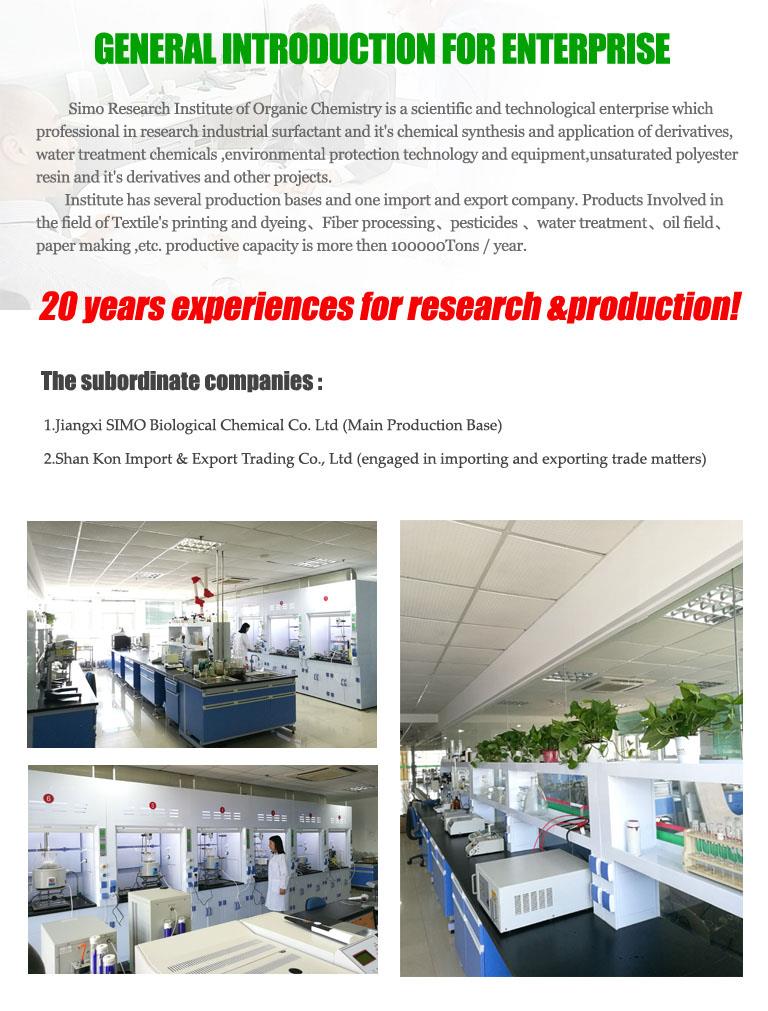 As one of the leading manufacturers and suppliers for asphalt emulsifier, we always pay high attention to quality and performance. Offering samples freely, we warmly welcome you to buy our quality products made in China. Don't hesitate to enjoy our low price and excellent service any more.
Hot Tags: asphalt emulsifier, China, manufacturers, suppliers, low price, free sample, made in China
Inquiry
Related Products